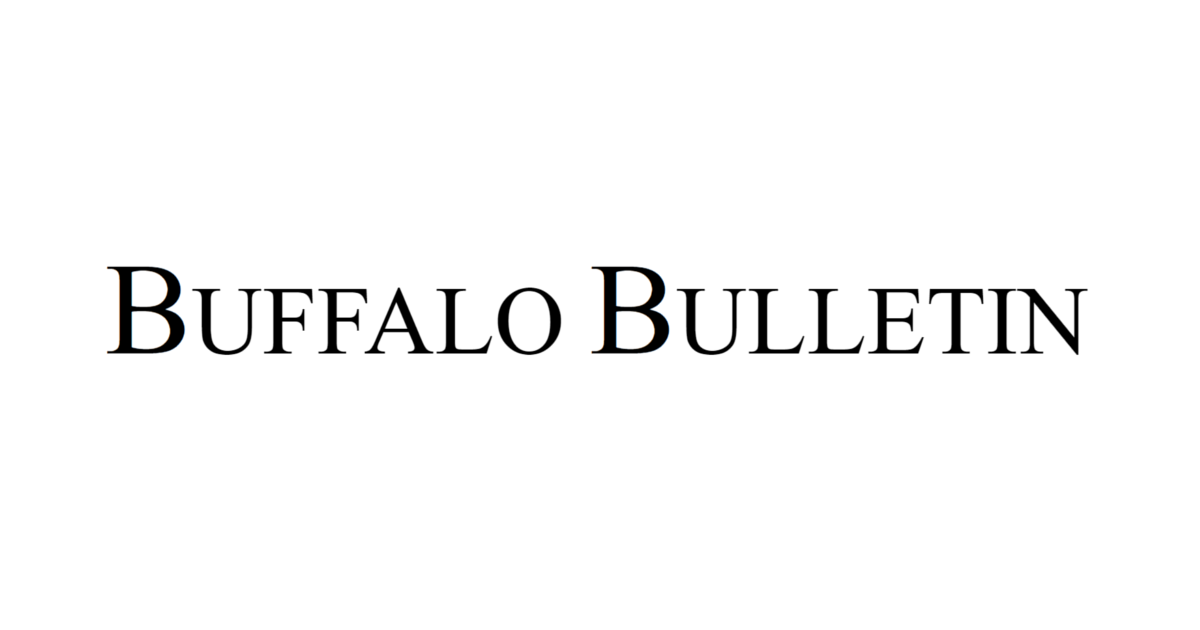 Three decades of care: Schueler retires from family medicine | New
When Dr Mark Schueler, one of the longest-serving providers at the Johnson County Healthcare Center Family Medical Clinic, announced his decision in May to step down from family medicine practice, no one wanted his job.
None of the few candidates who applied for the position, which involves not only primary care at the clinic but also hospitalist work, emergency room shifts and nursing home care, were the right fit. Schueler said at the time. As he relates, the lack of interest in a job in the medical profession in Buffalo is an unprecedented phenomenon. Never before has the hospital had to recruit a new doctor, Schueler said. Potential claimants always came to the hospital to look for work.
Probably due to a desire for a more stable work-life balance, doctors looking for such jobs are no longer the case. Primary care physicians make less money and earn less fame than specialists, Schueler said, so recent medical school graduates are moving away. Recruiting doctors from rural areas, where they often function as a sort of "one-man band," as Schueler puts it, is also difficult.
Despite the challenges, Schueler, who has worked more than 60 hours a week in a clinic, hospital and emergency room for the past 30 years, is reluctant to give up.
"The sad thing is that I don't have any more patients," Schueler said last week during a lull in his working afternoon at the hospital. "I'm nobody's doctor.
The health centre's difficulties in recruiting Schueler's replacement and his desire to ease the burden on his colleagues led him to remain in post in a limited capacity as an emergency physician. He will be working a few 24-hour shifts throughout the month, cutting his hours in about half, he said. Dr. Erica Rinker, who was hired earlier this year to work as an emergency physician, will assume her primary care position.
"I thought for a long time whether I wanted to take this step and say to everyone I have been dealing with, for 30 years for some people, 'You have to find someone else'," he said. Schueler said. "And that's a tough call. It's confusing and there are a lot of changes people need to make.
He thought about it for a few months and finally decided to leave, giving his employer six months' notice, in the hopes that this would give the clinic enough time to find a replacement. In time, the health center withdrew the job offer, unable to recruit someone who could replace Schueler.
These six months end on October 15th.
So Schueler will always come to work. And serve in his capacity as the County Health Officer, a position that has a high level of visibility and responsibility amid the coronavirus pandemic. And he will chair the Johnson County Hospital District Administration Board which oversees the operations of the County Health Center.
It's OK with him.
"I have a strong inclination for work. I think you're better off if you do, and I'd love to keep working, "Schueler said. "I also felt like it was too many hours, too many days for a 61-year-old."
Luke Senden, CEO of the health center, is also delighted that Schueler continues to work with the medical staff at the facility.
"If you look at the number of boards he sits on, he's someone who has certainly had an influence on the successive health care provided in this county for a long time now," Senden said. "It's something that was really obvious to me, it's just the amount of things he picked up to carry this torch."
Schueler said he was starting to feel the exhaustion so many in the medical profession report after 19 months in a single public health emergency. Anyone looking for information from him, however, would have a hard time seeing it. The county's leading authority on COVID-19, Schueler provides updates to the community with patience and self-assured demeanor, even as segments of the population deny the science behind his words and, in some cases, the existence of the disease itself.
Still, he doesn't mention COVID-19 as the cause of these feelings. It is mainly the lack of time.
"It's interesting how much you like your job and feel like things are going well and then you start to get very irritated with some things and say, you know, 'Why is this bothering me? now ? It didn't bother me a year ago or two years ago, "and I think it's right, more than anything, that I don't have enough time to meet other needs" , said Schueler. "Work isn't supposed to be a picnic, but I've been working 60 hours a week since moving here, or more.
Working in a critical access hospital in a small town isolated from other facilities is a unique situation for providers. It's a model that works for patients – and Schueler to care for them – but results in long hours.
If one of his primary care patients visits the emergency room, they might find him there as the doctor on call. If they are admitted to the hospital, he treats them, plans their discharge and provides follow-up.
"There has been no switch from one supplier to another," said Schueler. "It was continuity in every sense of the word, which is becoming rare. If you go to Billings Hospital or Casper Hospital, you have one hospitalist in the morning, another in the evening, and every two or three days it's a different team. It's kind of committee medicine, but nobody really knows what's going on so well.
On the other hand, patients' dependence and trust in their provider made it difficult for Schueler to take a break. Even with the help and support of other providers, he said, he often returns to work after some free time and any sense of rest is gone.
"Every time I came back, even after I was gone a few days, I had about 25 prescription refills, six phone calls, 10 lab reports to do," he said. "And you had to try to do it while you saw people at the clinic or covered emergencies. It was like you never got out of it because it was just stacking up. "
Schueler's willingness to do this job is extremely rare among today's suppliers. And the difficulty of hiring a primary care physician isn't unique to Johnson County. A study released last year by the American Association of Medical Colleges predicts a shortage of 21,400 to 55,200 primary care physicians by 2033.
Senden said there is still a pool of providers and recent medical graduates who want to practice full-spectrum care. Maintaining a sustainable model for the future, he said, will depend on hiring the right people.
To lighten the workload for primary care physicians and provide more consistent care to patients, the hospital's board voted last year to hire a hospitalist and emergency physician in early 2021, according to one. previous Bulletin report. With this model, the hospitalist makes rounds Monday through Thursday, and family caregivers visit patients on Friday and weekends.
Currently, family caregivers rotate on a hospitalist schedule.
"We have several vendors who really appreciate the changes (the hospital) made last year at the start of this year," Senden said. "I think we have a recipe right now that sets us up for long term success."
Schueler said he is proud of the care the health center is able to provide to patients, a level of care that in recent years has attracted patients from both Sheridan and Gillette. In 30 years, the facility has doubled its staff, he said, and there is no shortage of work for every physician and physician assistant.
"I guess you can tell the workload has almost doubled," he said.
Schueler said it's hard to walk away from family care, but he's ready to have more time for himself. And he'll have plenty of personal plans to keep him busy over the next few months as he spends fewer hours working. Since the fourth year, he has had an affinity for music, an art in which he said he wanted to progress during his near retirement. He also has plenty of family to follow, including his parents who live nearby and children who will likely have children soon.
"I really like the outdoors, and there will be more days when there is fresh snow and I can go skiing instead of going to work," said Schueler. "So it's kind of a selfish indulgence, but the day is coming when there won't be the capacity to do these things anymore."
Julie Leis, a registered nurse who has worked with Schueler in the clinic and hospital for 15 years combined, considers Schueler anything but selfish.
"I'm excited for his semi-retirement, but I'll miss him," she said. "(The community) should know how much time and sacrifice he has put into our hospital. "
So even though patients won't hear Schueler knocking on the examination room door before their annual check-up, they will still see him in the hospital and emergency room. – and, hopefully, on the slopes.
"It's a big advantage for me to be able to work 33 hours a week instead of 60 while still interacting with people and being part of the organization," he said. "I'm looking forward to this and we'll see how it goes. I hope I can do this for another 10 years and not get too far out of the loop.