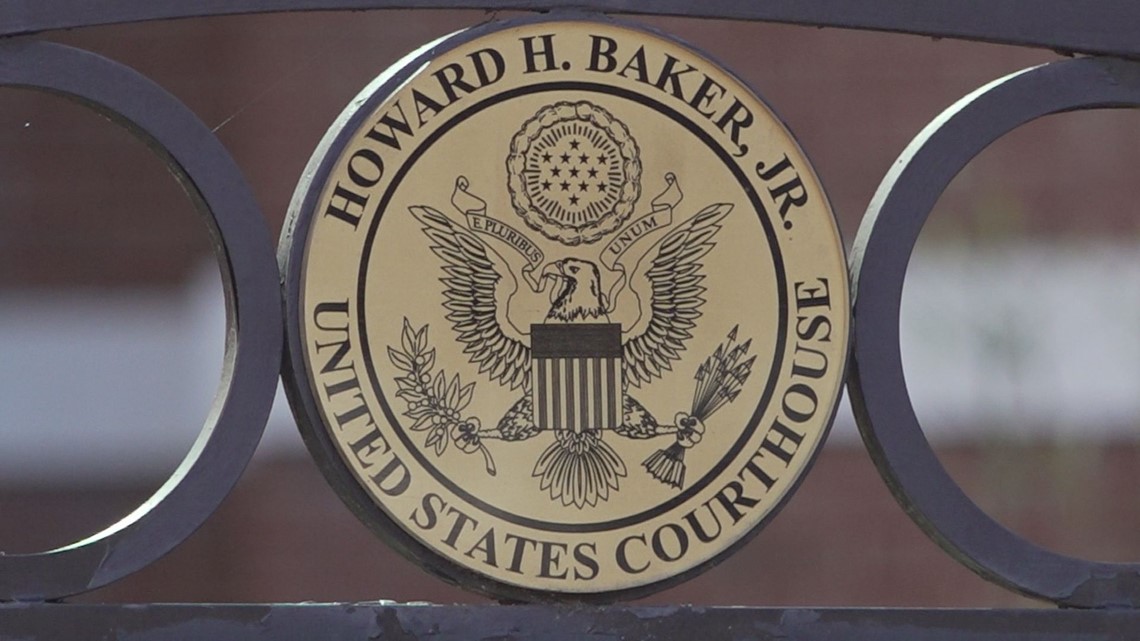 Scott Co. doctor accused of fueling drug crisis officially pleads guilty to distributing oxycodone
Dr. David Bruce Coffey has officially pleaded guilty to illegally distributing 60 oxycodone tablets and another to depositing funds from drug trafficking.
KNOXVILLE, Tenn. — A federal district judge accepted a guilty plea on Thursday from a longtime Scott Co. physician accused of dispensing millions of highly addictive pills at a rate of more than 1,640 pills a day .
Dr. David Bruce Coffey has formally pleaded guilty in the Howard Baker Federal Courthouse to two counts – one of illegally distributing 60 oxycodone tablets and the other of depositing funds from drug trafficking. The charges carry a maximum of 20 years in prison, but legal experts contacted by 10News believe he could face less than a year in prison.
Coffey's attorney, Greg Isaacs, told District Judge Katherine Crytzer that his client cooperated "extensively" with DEA ​​agents beginning in 2018 and that his cooperation led to lawsuits in other jurisdictions. . Isaacs also said Coffey, 70, suffered from a litany of health issues including fainting, epilepsy and heart trouble. He said doctors at the Mayo Clinic diagnosed Coffey with three strokes.
Dressed in a light blue suit, the white-haired doctor answered the judge's questions as he formally entered into the plea deal. The judge ordered his release pending sentencing on September 16.
The DEA had accused Coffey of prescribing 4.9 million addictive pills over eight years. The plea deal outraged many lawmakers and community leaders who called the situation a "travesty of justice."
"Justice for me probably would have taken about 20 years," McCreary County Sheriff Randy Waters said. Most of the drug dealers he arrests face longer sentences than Coffey under his plea deal.
Coffey's doctor's license expired in October 2021, records show. His clinic burned down in a suspicious fire shortly after the allegations became public. The clinic announced in July 2020 that it would permanently close the following month.