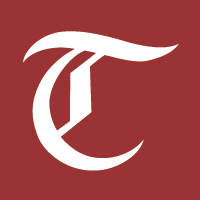 Professor Tim Jamison will complete his term as Associate Provost on June 30



Chemistry professor Tim Jamison's three-year term as associate provost will end on June 30, according to a May 19 email from provost Cynthia Barnhart PhD '88. Barnhart wrote that Tim was appointed in 2019 to "advance the Institute's efforts to cultivate an inclusive and diverse community."
Prior to serving as associate provost, Jamison led the chemistry department from 2015 to 2019.
As Associate Provost, Jamison helped recruit and support a new Institute Community and Equity Officer, foster a positive campus climate, facilitate faculty programs, review the MIT's tenure policy to include mentorship and counseling, and to assist schools and departments with local initiatives.
Jamison has co-chaired or been a member of several task forces and committees, including the Race and Diversity Committee; the Diversity, Equity and Inclusion Strategic Action Plan Leadership Team; the Graduate Student Orientation and Mentoring Committee; the Disclosures Working Group; the Renovations Subcommittee of the Renovation and Space Planning Committee; the Task Force on Digital Accessibility and the Task Force on Academic and Organizational Relations of the National Academies of Sciences, Engineering, and Medicine. Jamison also co-chaired two refinement and implementation committees as part of the 2021 task force; the committees have focused on strengthening the pool of researchers from underrepresented minorities and on mentoring and advising graduate students.
After leaving his position, Jamison will take a one-year sabbatical beginning July 1, during which "he will enjoy spending more time on mentorship and research" before returning as a faculty member at full-time.