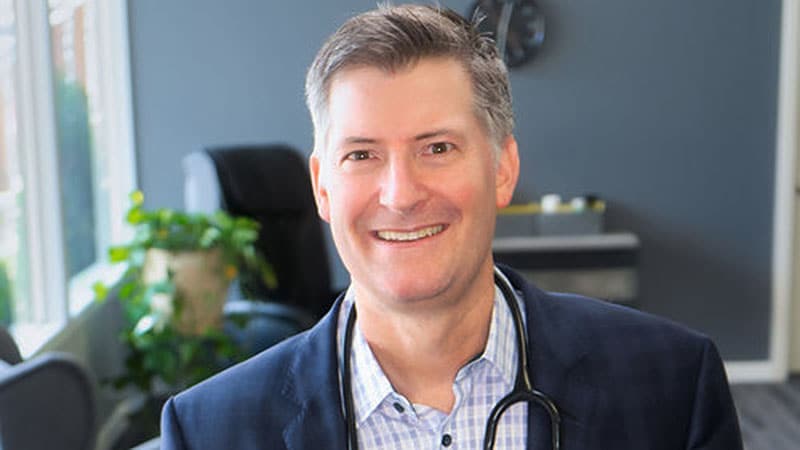 PA defends itself against license suspension for COVID treatment
Editor's Note: Find the latest COVID-19 news and advice in the Medscape Coronavirus Resource Center.
A medical assistant who runs a pediatric clinic in Washington state says he will fight a license suspension for prescribing ivermectin as a cure for COVID, among other claims.
The suspension stems from allegations against Scott C. Miller, PA-C, by at least six COVID patients, some who were not his patients or whom he never examined and a few who later died virus, according to the Washington Medical Commission.
"Miller's treatment of COVID-19 patients has fallen below standard of care," the suspension report States. Miller launched a public campaign promoting ivermectin as a cure for COVID-19 and prescribing it without adequate testing on at least one person, without any reliable clinical studies establishing its effectiveness in preventing or treating COVID-19 . "
Miller has until early November to respond to the allegations. In his clinic website, Miller said: "In response to the accusations, I want to reassure you all that the initial attacks on me were brought on by a small handful of people unrelated to our medical practice, and by pharmacies and hospitals. who have a zero tolerance policy for family members asking that I help them stand up for loved ones who have been admitted and struck out in our current system of contempt and neglect. "
Miller also expressed his gratitude for the support he received recently. A GoFundMe Miller's campaign to raise money for the legal fund had raised more than $ 59,000 at press time. His GoFundMe page had been shared 2,400 times. It has over 550 subscribers and over 400 donors.
"I don't know if I have the words to adequately describe the deep feeling of love and connection I have received from you, the families I serve and those who have contacted me during this time deeply. difficile, "he wrote on the clinic's website.
Miller has spoken publicly about his anti-mask views and support for ivermectin, according to the commission report. As part of the suspension, he was charged with making "misleading statements about the effectiveness of a non-FDA approved treatment and mask."
In one case cited in the report, a 39-year-old patient contacted the pediatric clinic and Miller spoke with the patient by phone. The patient said he tested positive for COVID. Miller advised the patient to take supplements, including vitamin D and C, zinc, and melatonin, and he prescribed ivermectin, dexamethasone, and azithromycin. He did not perform a test, verify the information the patient provided, counsel the patient regarding interactions or order follow-up testing, the report says.
Other charges against Miller include harassment of hospital staff by making threatening statements about hospitals and doctors who treat COVID-19 patients and by distorting his original 2013 license application. He denied on the request that he was under investigation by another licensing board. At the time, the California Physician Assistant Board was investigating him for providing medical attention and prescribing without permission from a supervising physician and without performing physical exams, among other charges.
For more news, follow Medscape on Facebook, Twitter, Instagram, and YouTube.