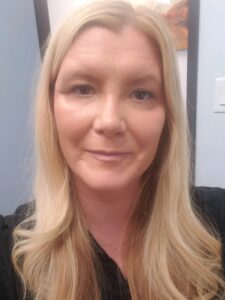 Nicola C. Lawrence honored as Woman of the Month for June 2022 by POWER (Professional Organization of Women of Excellence Recognized)
Tucson, AZ, July 15, 2022 — (PR.com) — Nicola C. Lawrence of Tucson, Arizona is honored as June 2022 Woman of the Month for her outstanding achievements and contributions in the field of health care. Each month, POWER features women to represent their professions and industries based on their expertise and success in their chosen specialty.
About Nicola C. Lawrence
Nicola C. Lawrence has over 10 years of experience in the mental health field. She is a psychiatric medical assistant at the Wellbeing Institute, based in Tucson, Arizona. His area of ​​clinical expertise includes the treatment of patients with ADD/ADHD, anxiety, depression, eating disorders, bipolar disorders, alcoholism and drug addiction, and other psychiatric disorders. Nicola is responsible for conducting mental health assessments and providing diagnoses, managing medications and prescriptions, developing treatment plans, and referring patients to therapists.
Previously, Lawrence served as a Psychiatric Physician Assistant and Physician Assistant with Desert Senita Behavioral Health, Nextcare Urgent Care, Federal Bureau of Prisons, and Emmanuel Medical Center in Portland, Oregon.
Born September 5, 1979, Lawrence earned a BS in Microbiology from Northern Arizona University in 2002 and an MMS in Physician Assistant Studies from Midwestern University in 2005. Nicola is a member of the Physician Assistant Society of Tucson.
In her spare time, Nicola enjoys running, outdoor activities, hiking, painting and writing.
For more information, visit Nicola Lawrence PA-C MMS – Wellbeing Institute, Tucson Psychiatry Services (wellbeingaz.org)
About POWER (Recognized Women's Professional Organization of Excellence) and powerwoe.com
POWER-Professional Organization of Women of Excellence Recognized is an online organization and community. POWER Magazine is a digital, exclusive print magazine featuring celebrities and hardworking professional women every day. Our mission is to provide a powerful network of women who will guide, inspire and empower each other to be the best they can be. Through our valuable services and collaboration with like-minded professionals, our members can potentially gain the recognition and exposure they deserve, as well as gain insights from those who have already succeeded.