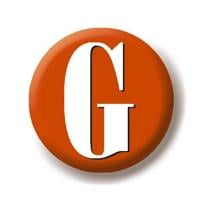 Late MSSU professor will be remembered with memorial bench on Frisco Greenway Trail | Local News
A memorial honoring Robert McDermid, a member of the Joplin Trails Coalition and a retired psychology professor at Missouri Southern State University, will be dedicated Saturday on the Frisco Greenway Trail.
McDermid was killed in a car accident on July 3, 2021, at the age of 66. He was a longtime professor at Missouri Southern State University and has worn many hats during his 30-year career at the university. He retired from MSSU in 2020 and enjoyed spending time outdoors, whether it was hiking, running marathons, gardening, sprucing up Joplin trails or walking his dog, according to his family.
"He was really an outdoors guy, and he was a runner and did cross-country all the way through college," said Terry McDermid, his wife. "He was always outside hiking or walking. Colorado was one of his favorite places. Hiking was very important and we went every year to a place his great-grandmother had started going in the 1890s. The outdoors was his favorite place when he wasn't working.
Thanks to donations from the community, McDermid's family is erecting a bench in his memory and the dedication ceremony is scheduled for 2 p.m. on the trail just north of the Turkey Creek Bridge.
The metal bench will be located approximately half a mile from the St. Louis Avenue or North Street trailheads. It will include a plaque that reads: "In memory of Bob. Devoted husband, father and grandfather, clinician, teacher, a great friend to many.
"He loved the rails-to-trails program, and he was really impressed," said Terry. "He really got into it, and he loved seeing and talking to others. He was always meeting someone new on the trail. I wasn't walking the trails with him as much because of our schedules, but he kept coming back and saying he visited someone he knew or met someone new.
There will also be remarks on behalf of the McDermid family and the Joplin Trails Coalition during the ceremony. Robert is survived by his wife Terry and their two sons, David and John.
"We wanted to not only recognize Bob, but also help raise awareness for the Joplin Trails Coalition because it meant so much to him," Terry said of the bench. "He really wanted to be involved in nature and the community. He was very active with young people and he did a lot with local youth sports.
Terry said Robert touched many lives and his memory lives on through them.
He was also a member of the Joplin Trails Coalition for several years.
"I have a few cards from people who said they felt like his guardian spirit was still watching over them," she said. "It was very nice to have that. He was carrying loppers in his trunk and he also had a chainsaw. He would go out on the trails and cut things. He would like to make sure it was clear. He has a lot of people do that."