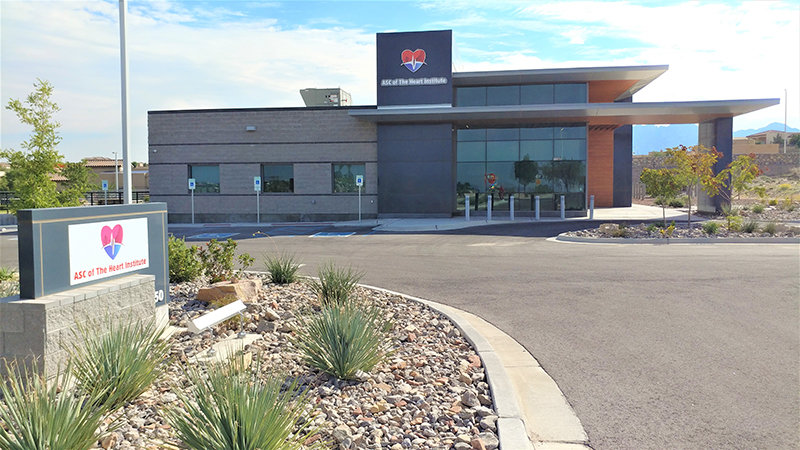 Las Cruces Heart Institute specializes in all aspects of cardiology, electrophysiology
By Mike Cook
Dr. Lookman Lawal is the founder and chief medical officer of ASC at The Heart Institute, 1250 N. Sonoma Ranch Blvd. Lawal is board certified in cardiology and cardiac electrophysiology, which is the branch of cardiology that deals with the treatment of heart rhythm disorders.
The Heart Institute is the only facility in Las Cruces that specializes in electrophysiology, said the institute's director of nursing, Jared Felton. It is also the only one to offer cardiac ablation, a minimally invasive procedure used to treat heart rhythm problems (arrhythmias).
"No other cardiologist can do that in Las Cruces," Felton said.
Lawal provides preventive care and all other aspects of cardiac care to his patients, he said.
"His expertise includes evaluating patients with postural orthostatic tachycardia syndrome (POTS), syncope (fainting), and tilt table testing," Felton said. He also performs procedures such as stress test, echocardiogram, Holter monitor, cardiac arrhythmia ablation, implantation of pacemakers and defibrillators. He is one of the few doctors to specialize in the Watchman implant for the prevention of strokes in patients with atrial fibrillation.
The individual counseling Lawal provides helps patients cope with high blood pressure, obesity, smoking and other issues that can stress the heart, Felton said. An electrocardiogram (ECG), which records the heart's electrical signal, is often a good start, Felton said, along with a stress test and a discussion of a person's lifestyle choices and any history of heart disease in his family.
If a person has breathing problems, low energy, or "just not feeling well," this might be a good time for a conversation with their family doctor, who can then make a referral to Lawal to pursue this. discussion and recommend healthy lifestyle changes or medical procedures, if needed.
In many cases, Felton said, a person's insurance may not require a referral from a family doctor, so they can come directly to Lawal.
"It's not an assembly line. These are people's lives," said Felton, an Alamogordo native who has been a nurse for 13 years and arrived at the Heart Institute a year and a half ago. He holds a degree in nursing from New Mexico State University and previously worked at Memorial Medical Center.
Lawal completed his internship and residency at Johns Hopkins University in Baltimore, followed by postgraduate training in cardiovascular disease at the University of Texas Health Sciences Center in San Antonio. He then completed a fellowship in clinical cardiac electrophysiology at the Southwestern School of Medicine at the University of Texas at Dallas, where he spent an additional year in advanced training in electrophysiology, focusing on complex ablation therapies for arrhythmias. Lawal's medical degree is obtained from the University of Ibadan College of Medicine in Ibadan, Nigeria.
He is Assistant Professor of Medicine at Texas Tech Health Sciences Center in El Paso and Clinical Assistant Professor of Medicine at Burrell College of Osteopathic Medicine in Las Cruces, where he is actively involved in teaching.
The Heart Institute CSA is open 7 a.m. to 7 p.m. Monday through Friday.
Call 575-323-3010. Visit https://ascheart.com.