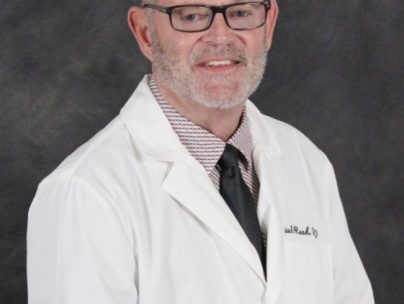 Guymon's doctor joins the SWMC team
Southwest Medical Center is proud to announce the addition of Dr. Paul Reed to the McMurry Family Care Center team of care providers. This partnership will continue to be built on delivering quality health care to families living in the Oklahoma Panhandle. Dr Reed will work alongside Dr R. Kelly McMurry and nurse practitioner Baolong Do in Guymon, Oklahoma.
"I am really excited to be part of this team. I feel like I've come home. I was a patient in this clinic when I was a child. Dr Kelly has also taken care of my whole family over the years. I am very happy to be heresaid Dr Reed.
Dr. Reed has practiced in the Guymon community for over 23 years. He graduated from the Oklahoma State University College of Osteopathic Medicine on May 20, 1995. He completed his residency at the University of Oklahoma-Tulsa and majored in family medicine. Dr Reed said his interest in healthcare began at a very young age.
"When I was 5 years old, I remember opening a very special Christmas present. It was a child's doctor's bag, and there was a stethoscope. My passion for the medical field started since I opened this gift. I was curious and since then I started to study anatomy, physiology and kinesiology"Said Reed.
Dr. Reed has a wide range of clinical interests with a special emphasis on knowing patients personally, tracking their complete medical histories, meeting their families, and understanding the many factors that impact their health.
"I take my time and get to know the patients and their families. I want people to feel comfortable and know that I will address each of their concerns within the framework of my knowledge. My approach to patient care is to treat each patient in a way that I would like to be treated"Said Reed.
The McMurry Family Care Center in Guymon is a primary care practice providing patients with personalized, high-quality health care. Current and new patients of all ages can request appointments with Dr. Reed. The McMurry Family Care Center accepts most major insurances, including Blue Cross / Blue Shield, Medicare, Oklahoma, and Kansas Medicaid. Appointments are available Monday to Thursday 8:30 a.m. to 5:30 p.m. and Friday 8:30 a.m. to noon. For more information on services or to make an appointment, call (580) 338-3361 or visit 123 Medical Drive in Guymon.