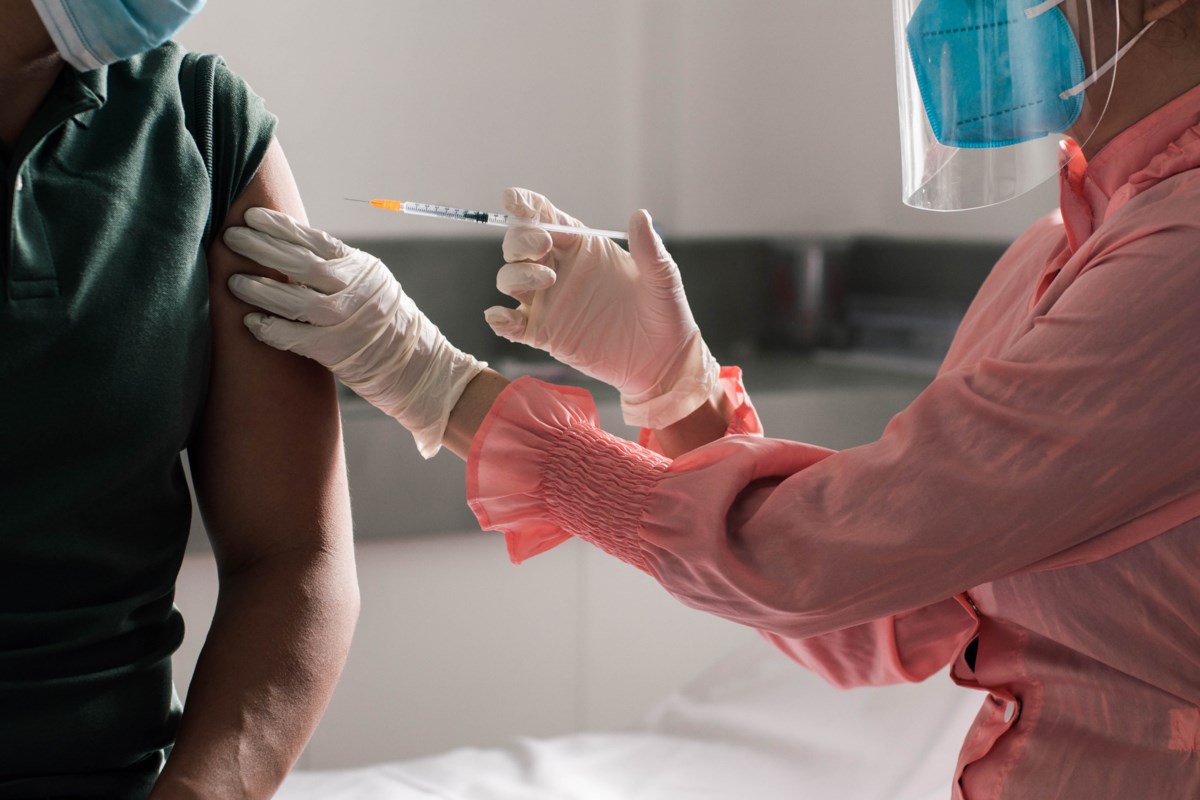 Everyone in British Columbia should get a fourth COVID-19 vaccine booster: expert
Experts are urging Canadians to get a second booster as the effectiveness of the original vaccine wanes. Meanwhile, eligibility in British Columbia remains limited, forcing some residents to travel out of the province to get that fourth dose.
With restrictions eased and a sneaky new variant, experts say it's not just Canada's most vulnerable populations who should be planning a second booster.
Recently, the National Advisory Committee on Immunization (NACI) recommended booster doses in autumn for Canadians 12 years and older to help protect them against COVID-19 as the colder months approach.
Horacio Bach, a clinical assistant professor in the division of infectious diseases at the University of British Columbia, said immunity from the latest round of boosters around Christmas is fading. The new BA.4 and BA.5 Omicron subvariants thrive with relaxed restrictions.
"The virus is mutating, and these mutations help the virus evade the immune system," Bach said.
Why don't old vaccines work?
The virus and vaccine antibodies are like a lock and key, according to Bach.
Antibodies are the key and the virus is the lock. When the key goes into the lock and opens it, Bach said the antibodies bind and successfully neutralize the virus.
"Now, due to the mutation, the key doesn't work properly," Bach said. "When you put it in the lock, it doesn't open, or you have to force it a little to open it."
The antibodies in the original vaccine are no longer as effective at protecting against infection, Bach said. This is the reason, he added, that the virus has mutated so many times and there is talk of a seventh wave spreading across Canada.
Even with a third or fourth dose of the original vaccine, Bach said immunity might only improve by about 10 or 20 percent, which will drop again after a few months.
"We're in the cycle where we keep using the same vaccine over and over and over again," he said. "Now the ideal solution will be to start vaccinating against Omicron because the previous variants no longer exist."
This targeted vaccination effort is already underway across the border. Pfizer recently released promising data on its Omicron-specific booster which has also been submitted to the US Food and Drug Administration (FDA) for review.
"It will be a vaccine against the virus which is currently worsening, not the [variant] which has already disappeared," Bach said.
False impression that COVID "is over"
However, while this new vaccine is being developed and NACI is urging Canadians to get the fourth dose, Bach is still obsessed with how many people have yet to get their third shot.
"The problem is, it feels like COVID is over," he said. "[That] you'll have flu-like symptoms, and that's it."
In British Columbia, 53% of people are fully vaccinated with three doses, according to COVID-19 Tracker Canada. This number drops to 49% for Canada as a whole.
For this reason, Bach recommends everyone to go out and get the available dose. Then, when a variant-specific booster becomes available, he said everyone should enjoy it as a fourth or fifth dose.
Bach said immunocompromised and older populations, in particular, should focus on getting their fourth dose to provide short-term protection until a variant-specific vaccine is available for a fifth dose.
"All these at-risk groups [need a booster] to boost the immune system," he said. "Then we have to wait for the new vaccine which will be against Omicron.
BC residents are tired of waiting for the fourth dose
However, for some British Columbians looking to follow Bach's advice, the process of doing so has been anything but easy.
Currently in British Columbia, only seniors living in long-term care facilities or assisted living facilities, seniors over the age of 70, and Aboriginal people over the age of 55 are eligible for their fourth dose six months after their first recall.
Vancouver resident Johanna Read is among the next group of British Columbians who will be eligible for their fourth dose when more places open up.
However, Read is no longer waiting for the province to make his fourth dose available to him after crossing the border on Wednesday to get vaccinated in Blaine, Washington.
Read started calling the BC Vaccine Hotline and her MP's office about seven weeks ago because she was due for surgery and wanted to protect herself from the virus while in hospital.
She hoped that her situation would make her eligible for an exception.
"I'm very concerned about the long-term effects of COVID," Read said. "I want to minimize that as much as possible for myself."
What she experienced was a broken system, in which the information provided to her by the vaccine hotline depended on who picked up the phone on the other end.
The only useful response came much too late, she said.
"The day before my surgery they said if I had a doctor's note I could get the shot," Read said. "But then, of course, it was too late."
Read said she has been working very hard to avoid COVID-19 and its consequences throughout the pandemic. She said she did not understand why her efforts had been complicated by messages from the provincial government about the virus.
"I don't understand why we created all this bureaucracy," Read said. "We are told that we have to manage our own risks, but we are not given any tools to do so."
Read hopes British Columbia will follow the lead of other provinces, like Quebec, where anyone over the age of 18 can get their fourth dose so other residents who want a boost don't have to travel outside. of the province as she did.