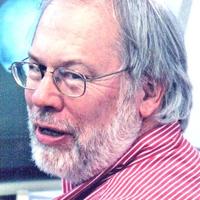 Dr Malcolm Keith Miller | Obituary
Dr Malcolm Keith Miller, 75, died on December 18, 2021 at Heart of the Rockies Regional Medical Center in Salida, with his family by his side.
He was born on April 2, 1946 to Wilma Helen West and James Sherman Miller.
He received his Bachelor of Science degree from Colorado State University at Fort Collins and attended the University of California-Davis School of Medicine.
He did his internship at Mount Zion Hospital in San Francisco and a scholarship at the University of California-San Francisco.
He was board certified in family medicine and diagnostic radiology and was licensed to practice in California, Colorado, Alaska, Arizona, Florida, New Mexico and Vermont.
Dr. Miller has worked as a physician in California, Colorado, Alaska and the Southwest.
He was a radiologist at Heart of the Rockies Regional Medical Center in the late 1980s and early 1990s.
In 2004, he returned to Salida and worked as a radiologist throughout south-central Colorado until his retirement.
Dr. Miller was an accomplished skier and whitewater boater, and he enjoyed many other outdoor sports.
He was also a very experienced cook of Asian cuisine, a collector of classic vinyl records and comics.
His family and friends have said he will be remembered for his unwavering commitment to any endeavor he chooses to undertake.
He has been a member of the American Board of Family Medicine, the American College of Radiology, the American Roentgen Ray Society, the Sierra Club, and the Greater Arkansas River Nature Association.
Dr Miller was predeceased by his parents and his wife, Jayne Poorbaugh.
The survivors include two children, three grandchildren, a sister-in-law, three brothers-in-law, six nephews, a niece, her "river tribe" and many friends and colleagues.
A celebration of his life is planned at a future date when more people can come together.
Arrangements are with Lewis and Glenn Funeral Home in Salida.
Online condolences can be presented at www.lewisandglenn.com.