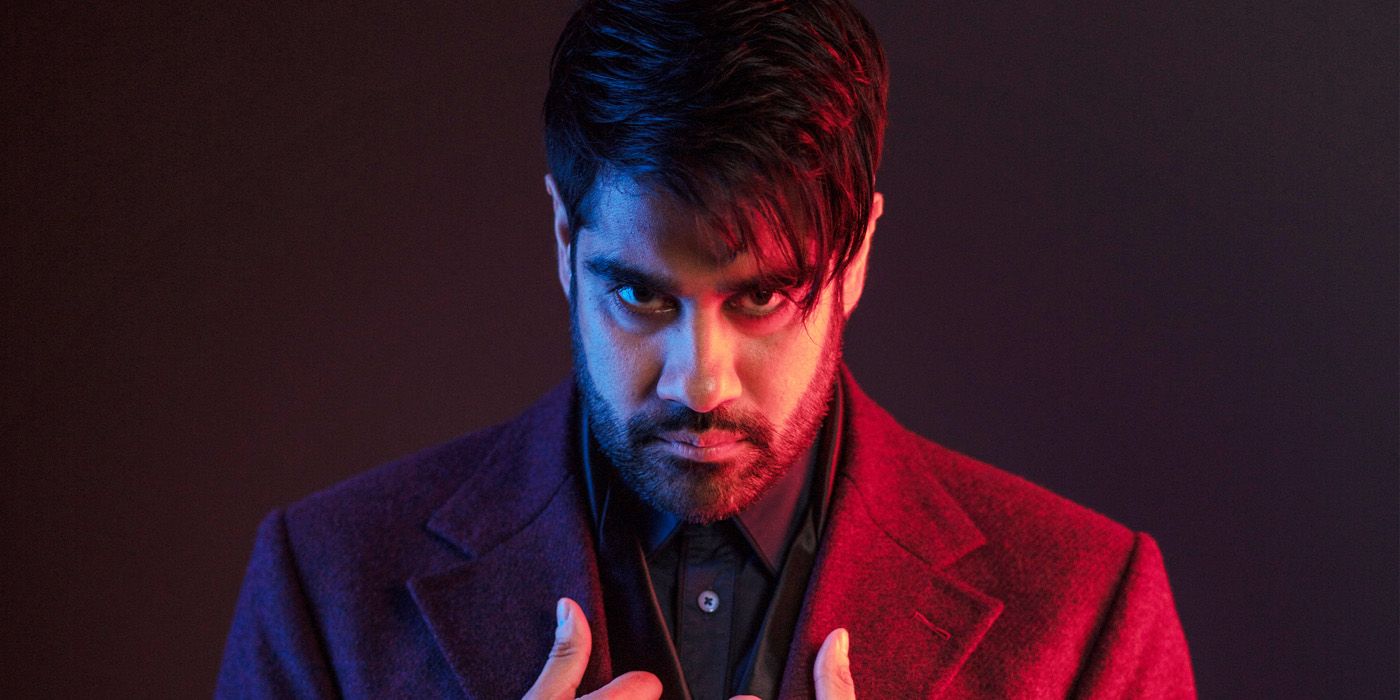 Doctor Who Star Teases His Master's Epic Final Moment With Jodie Whittaker
Sacha Dhawan is very satisfied with the performance of his Master in the final of Jodie Whittaker Doctor Who episode turned out.
In a recent Doctor Who Magazine interview, Dhawan teased a grand but moving confrontation between the Master and the Thirteenth Doctor that left him in awe seeing the story fully assembled. "I wanted it to be epic and emotional, and when I watched the episode myself, I thought, 'I'm so glad we landed on this,' because it kind of takes your breath away. ", he revealed.
RELATED: Doctor Who: Jodie Whittaker's Farewell Episode Title Revealed
Dhawan also praised his relationship with Whittaker, joking that their behind-the-scenes dynamic is the opposite of how the Master sees the Doctor. "So it's always been really easy with Jodie. I do my thing and she does hers, and it works," the actor continued, attributing that to the fact that "even though the characters have so much animosity between them , me and Jodie really love it Which makes the scenes a lot more electrifying and a lot more emotional than I thought. Especially in the Centenary Special. I watched the episode on my laptop in a darkened room the other day, and I was just a bloody mess."
The ninth actor to play Doctor's Time Lord's great on-screen rival, Dhawan's Master made his debut in Doctor WhoTwo-part premiere of series 12 spy drop, posing as a former MI6 colleague of the Doctor named O. It is eventually revealed, however, that the Master (nicknamed Spy Master) had been impersonating O for years, demonstrating a more overtly maniacal personality compared to his previous female regeneration Missy. The Master would also be responsible for setting up Series 12's controversial "Timeless Child" arc, telling the Doctor about Galifrey's destruction and, in the season finale, how his previously unknown past led to the creation of Time Lord regeneration abilities. This twist would be explored in more detail in series 13 Doctor Who: Flow arc, further revealing the Doctor's involvement with the mysterious black ops group Division as the fugitive Doctor (Jo Martin), an older incarnation than William Hartnell's First Doctor.
RELATED: First Gay Doctor's Confirmation Promises a Queer Doctor Who Era
Alongside the Master, Whittaker's latest episode, "The Power of the Doctor," will see the return of Sophie Aldred and Janet Fielding as Ace and Tegan Jovanka, companions to the Seventh and Fifth Doctors, respectively. These characters, along with returning faces of NuWho like UNIT leader Kate Stewart, will engage in a massive battle against the Daleks, Master, and Cybermen before the Doctor regenerates into his next incarnation, played by Sex educationThis is Ncuti Gatwa. It's still unclear if Whittaker will make an appearance in Doctor WhoThe Gatwa 60th Anniversary Special, which, in addition to Gatwa's Fourteenth Doctor and a new enemy played by Neil Patrick Harris, will feature David Tennant, Catherine Tate and the late Bernard Cribbins.
"The Power of the Doctor" will air in October on BBC One.
Source: Doctor Who Magazine via Cultbox