Doctor of cyclist bitten by alligator in Stuart Park worries about "significant muscle damage"
FORT PIERCE, Fla .– A cyclist who was bitten by an alligator after falling into water in a Stuart park on Monday is recovering.
Palm City resident Robert Bassett was smiling and sitting in his hospital bed as he posed for a photo with his doctor in a photo provided by Lawnwood Regional Medical Center on Tuesday.
Bassett was cycling at Halpatiokee Regional Park when he lost control and landed in a stream, where he was repeatedly bitten by an 8ft long alligator.
Dr Jason Moore has said he has treated alligator bites in the past, but never more serious.
"The initial concern is how serious the injury is and how compromised it is," Moore told WPTV. "Obviously we're worried about the blood loss, but in his situation I was more concerned, or equally concerned, about the extensive muscle damage and lacerations he suffered as a result of the bite of alligator."
Charlie Shannon was walking his dog in the park when he ran into Bassett in distress in the water. Shannon said he used his dog leash as a makeshift tourniquet as he and others lifted Bassett out of the water.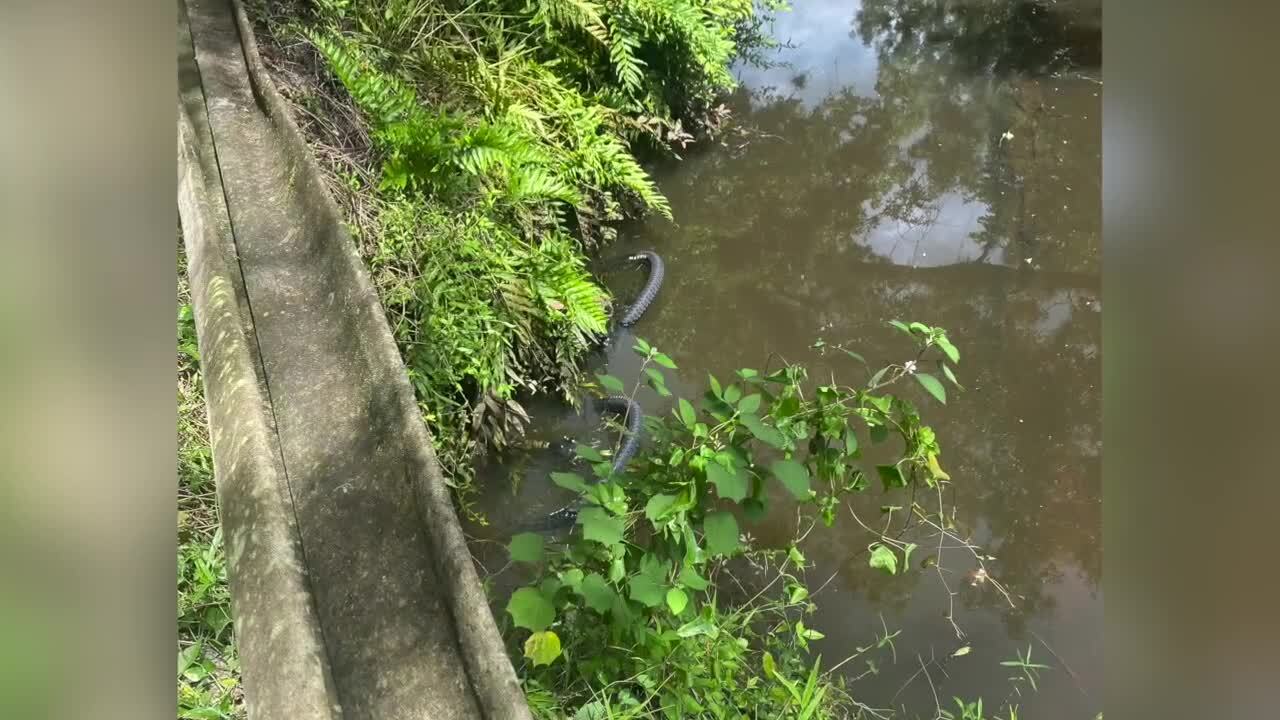 Bassett was transported to hospital by a Martin County Fire Department helicopter.
A trapper was called in and captured the alligator.
Moore said Bassett was very grateful that there were other people nearby who helped him almost immediately after the attack.