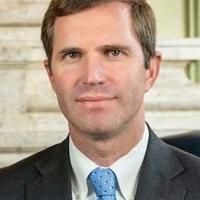 COVID-19 cases continue to decline in the county | Local News
With COVID-19 cases continuing to decline in Hopkins County, restrictions are easing.
Kristy Quinn, director of marketing and public relations for Baptist Health Deaconess Madisonville, said the number of COVID-positive patients continues to decline.
"Our staff are feeling positive and hopeful for the months to come within the walls of the hospital and in their private lives outside here, as many of our favorite things are starting to come back," he said. she declared.
The Hopkins County Health Department reported 67 new cases of COVID-19 Monday, with a total of 243 deaths since the pandemic began nearly two years ago.
According to the Kentucky COVID-19 website, Hopkins County is still classified as red with an incident rate of 29.1. A red classification means there are 25 or more cases of COVID-19 per 100,000.
The hospital reported 19 COVID-19 patients, including five vaccinated and 14 unvaccinated on Tuesday. There were three patients in the intensive care unit, including one vaccinated and two unvaccinated.
Quinn said while the numbers look good, the hospital still has a high count for this time of year.
"Much of this is attributed to people delaying needed services and screenings during the pandemic and they now require significant medical attention," she said.
The hospital is also seeing people who had COVID-19 in previous waves and now have conditions attributed to long COVID such as respiratory conditions, Afib and other heart conditions.
"We'll probably be dealing with these challenges for a while," Quinn said.
Although the numbers are decreasing, there is still a risk for people who are immunocompromised, unvaccinated or those who are in close contact with someone at high risk. The hospital suggests assessing the risks before interacting.
"When the numbers are low and warrant more flexibility, people want to behave in more normal ways," Quinn said. "If we are vaccinated, practice good hand hygiene and stay away from others when we are sick, we can usually do this safely."
During Monday's update, Department of Public Health Commissioner Dr. Steven Stack gave basic tips for living safely with COVID, including getting vaccinated, keeping up to date on recalls, self-isolating when ill or after testing positive for COVID-19, wearing masks for specific situations or around high-risk people, and following state and local guidelines.
"Fortunately, our COVID-19 numbers are still going in the right direction," Stack said. "As we look into the third year of the pandemic, we have come to a very different place from where we started. Now, effective vaccines, boosters, treatments and tests are widely available. These tools mitigate the individual and societal severity of COVID-19. »
On Friday, Gov. Andy Beshear announced that masks would no longer be required in state office buildings. Masks will still be required to be worn in retirement homes operated by the Kentucky Department of Veterans Affairs; Department of Corrections prison facilities; Practice for psychiatric hospitals and immediate care facilities operated by the Practice for Health and Family Services; agencies providing food, beverage and housekeeping services; and other gathering parameters.
"I'm asking everyone to be mindful of your personal safety and that of your family. If you have any pre-existing conditions, consider continuing to mask up. If you interact a lot with the public, consider continuing to mask up "Beshear said. "To everyone, let's be respectful and even encouraging of the decision of people that they want to continue to hide.
Quinn said precautions are easy things to do to protect yourself and others from unnecessary suffering.
To schedule an appointment for a vaccine, booster, or pediatric vaccine dose, contact the Baptist Health Deaconess Family Medicine Residency at 270-825-6680. Madisonville and Powderly Urgent Care Clinics are open for COVID-19 testing.
To schedule an appointment with the Department of Health for a COVID-19 vaccine, call 270-821-5242 ext. 229.