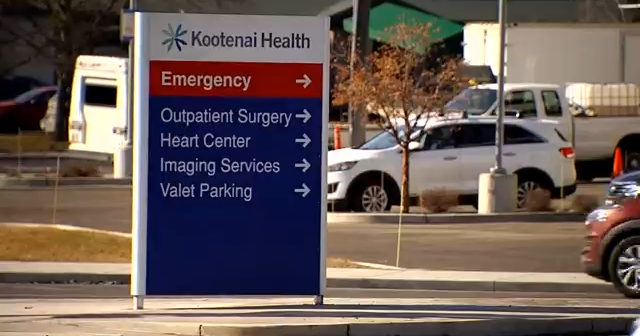 Coeur d'Alene doctor awarded $879,000 for wrongful termination | New
COEUR D'ALENE, Idaho. –Thomas Neal, a Coeur d'Alene physician, was awarded $879,000 by a Kootenai County jury after determining he was wrongfully fired in November 2015.
Neal was a physician at Ironwood Family Practice for over 23 years until Ironwood's deal with Kootenai Health forced him out of the practice.
In 2015, Ironwood agreed to partner with Kootenai Health's residency program which required Ironwood physicians to supervise residents in the program who provide patient care.
Neal said that relationship would require him to admit his patients through the residency program, rather than a board-certified physician trained in hospital care. He also argued that having to supervise residents would take away from the time he spends caring for his own patients.
"I'm not willing to spend 4 or 5 full weeks out of the office a year (plus holidays) caring for patients who are mostly not my patients. . . I would be more productive spending that time in the office and providing better care to my patients. Neal wrote on May 25, 2015 to Ironwood board members.
Ironwood then terminated Neal's employment in November 2015 and tried to fight the lawsuit saying they didn't fire him, but rather "ended his relationship".
After a 10-day trial in a 9-to-3 vote, the jury determined that Neal had been fired and had the professional right to deny his patients admission to the residency clinic. He was awarded $704,000 in lost wages and $175,000 in additional damages.
Now Neal works at Northwest Specialty Hospital in Post Falls and practices family medicine.