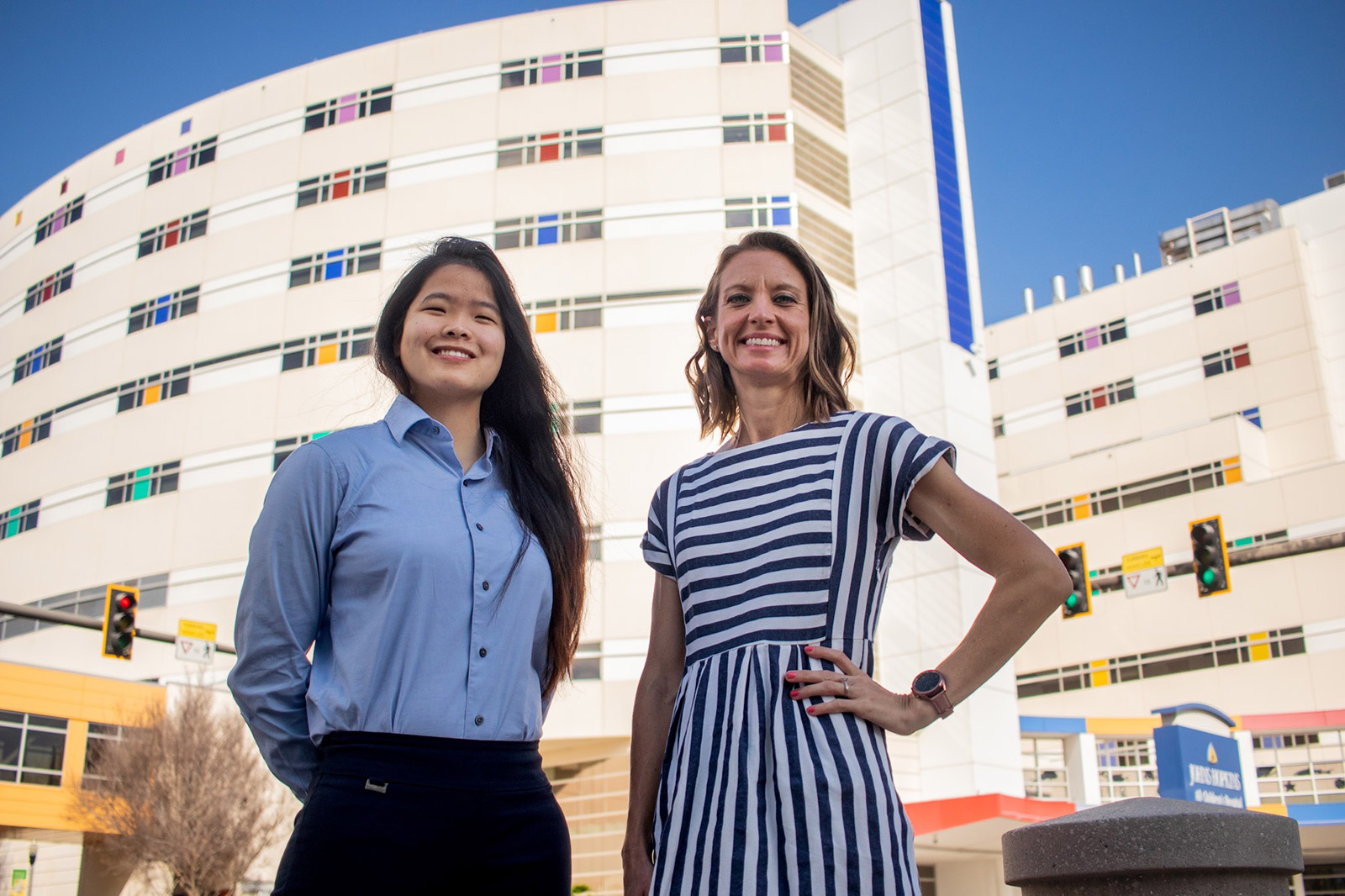 Chemistry professor uses sabbatical to conduct research at local hospital – News
Young-Erdos – who earned her doctorate from the University of Michigan, arrived at Eckerd in 2014 and is the mother of a 5-year-old and an 18-month-old – was aware of the research being done at the IFBR. She and a group of Eckerd faculty and administrators had visited their facilities in January 2020 and were talking about a collaboration between the College and the hospital. "Two months later," says Young-Erdos, "the world has gone dark. The pandemic happened and those conversations broke down.
But not for good. Last year, Young-Erdos contacted Timothy Osborne, Ph.D., Associate Dean for Basic Research and Director of IFBR, to renew interest in research collaboration. "My skills are very much in line with what's going on there," she says, "and I was also wondering how we could engage students.
Osborne agreed. "Based on his training and expertise in RNA-binding proteins," he says, "his skills and interests are a good match for a key project in our lab on RNA-binding proteins. " And what Young-Erdos learns at ACH, Osborne adds, his students can learn at Eckerd.
"She can adapt a lecture describing the research project she is working on here with us to describe the background, rationale and experimental plan followed [by] an overview of the place of research in the broader understanding of human health and disease," says Osborne.
Young-Erdos says she is currently working on a translational research project. "My work at Eckerd has been basic research. My students and I are using a simple baker's yeast as a model organism and studying the molecular mechanism of a less characterized enzyme involved in making ribosomes, the machinery responsible for protein synthesis in all cells.
"Translational research, which I am currently pursuing, has a more direct human application. Our collaborators at AdventHealth Institute for Translational Research in Metabolism and Diabetess recruited the apple- or pear-shaped women and took tissue samples. They then send the cells to us for more molecular investigation. We want to know what is going on inside fat cells that might contribute to the difference in prevalence of metabolic disease between these two groups of women.